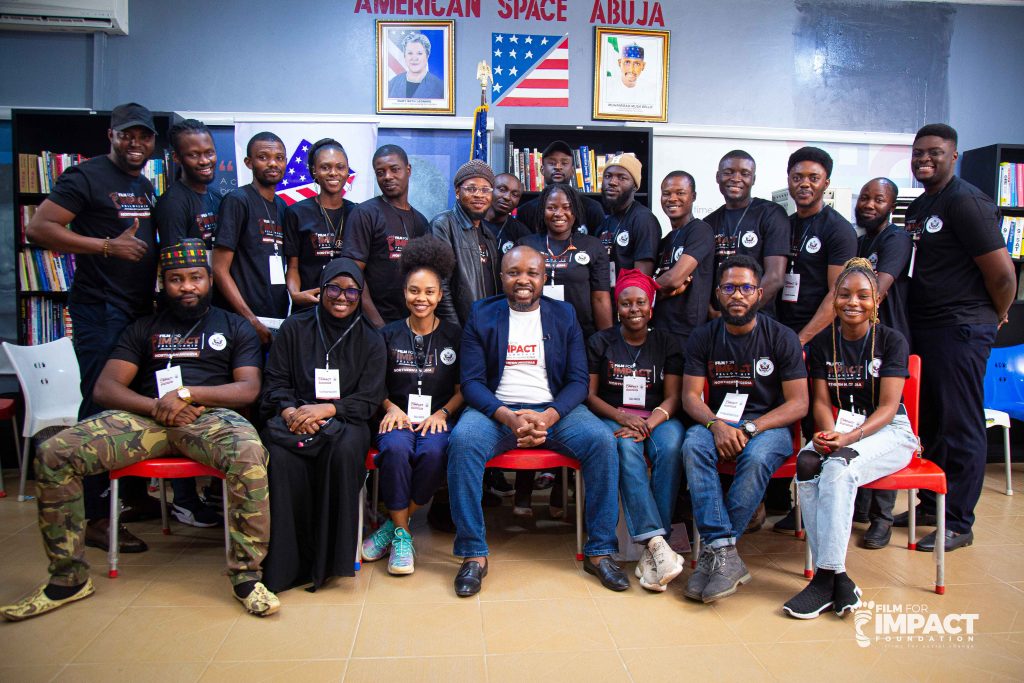 Film for Impact Foundation is thrilled to announce the successful completion of a 4-week
intensive training program for filmmakers in Northern Nigeria, tagged "Film For Impact
Fellowship- Northern Nigeria", and aimed at using films to address social issues in the region.
This program brought together a diverse group of emerging filmmakers from Northern Nigeria
and provided them with the skills, knowledge, and support needed to create highly compelling
impactful films addressing pressing social issues in their communities.
The Project highlighted the power of Education, Ethnic & Religious Tolerance, and Gender
equity in achieving meaningful development that fosters regional peace and catalyzes stability
and economic development across communities in the Northern region. It was delivered through
a multi-phase approach involving a three-week online training, and a 3-day physical plenary
session. The online training was conducted through interactive webinars, where participants were
able to engage with the trainers and each other. They were able to ask questions, share their own
experiences and learn from the experiences of others.
The three-week online training covered a wide range of topics, including Storytelling,
Cinematography, Directing, Impact Design, Story Lab, Monitoring & Evaluation, and Social &
Behavior Change Communication. Participants also had the opportunity to connect with
experienced filmmakers in the impact space and learn from their experiences. The online training
was followed by a three-day physical plenary session, which took place at the American Spaces
in Abuja from February 2 nd – February 4 th , 2023. The three-day event brought together
filmmakers and writers from Northern Nigeria to participate in a series of workshops and
discussions, aimed at developing their knowledge and skills to be able to effectively create films
and content that will promote religious tolerance and understanding. Through the training, the
participants developed their storytelling and filmmaking skills, and gained a deeper
understanding of the two major religions in the country: Christianity and Islam, as quality time
was dedicated to understanding the historical and cultural factors that have shaped the beliefs of
both faiths, and how to co-exist. They also learned about how impact films can be used to drive
social change.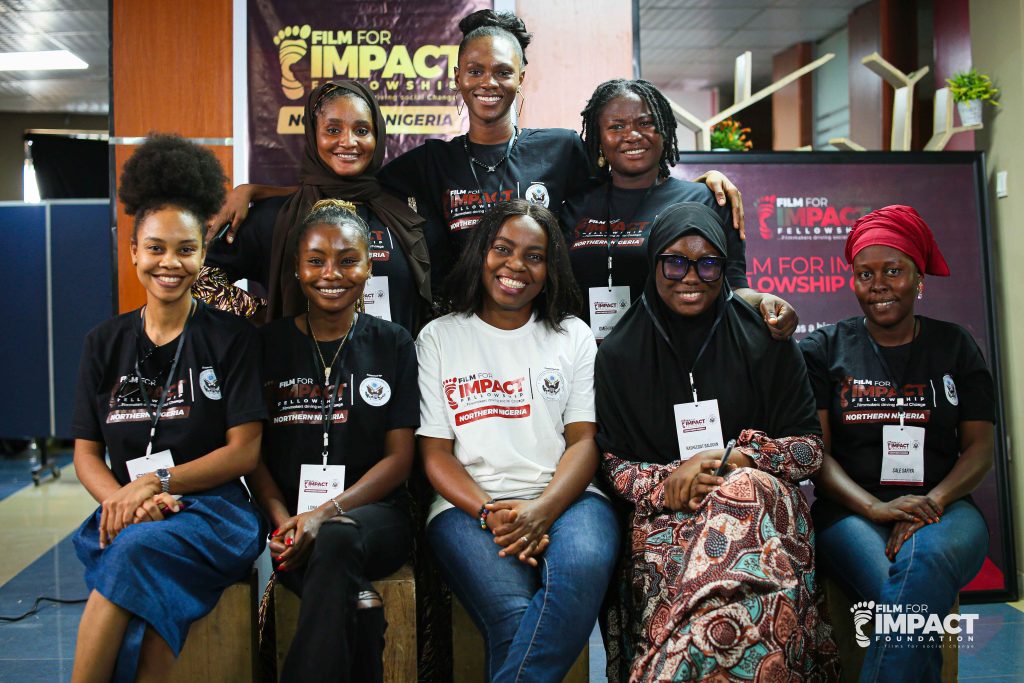 Consequent to the training, two episodes of a TV series on religious tolerance are being
developed, which will be produced and distributed across the Northern region and Nigeria in
general, and beyond. The film will serve as a powerful tool in promoting religious diversity and
fostering greater understanding and tolerance between communities in the region. More episodes
of the series will further be produced by the foundation.
The program was incredibly successful, with participants reporting that they felt more confident
and equipped to use film to make a positive impact in their communities. Many participants have
already begun working on their film projects and have plans to use them to drive social change in
their communities, and also enter them into film festivals.
One of the participants, a young filmmaker, said "The training has been an eye-opener for me, I
never knew impact film production could be so complex yet so interesting. I have gained a lot of
knowledge and skills that will help me in my future projects. I am excited to return to my
community and share the knowledge and skills I have learned." Another participant confessed
his religious extremism, which got overturned as a result of enlightenment received through the
training program and pledged his commitment to driving religious tolerance in his community.
The impact of the program is not only limited to the participants but also the communities, as the
films produced by these filmmakers will have a positive impact on their communities, through
community screenings, raising awareness, and promoting change on various social issues.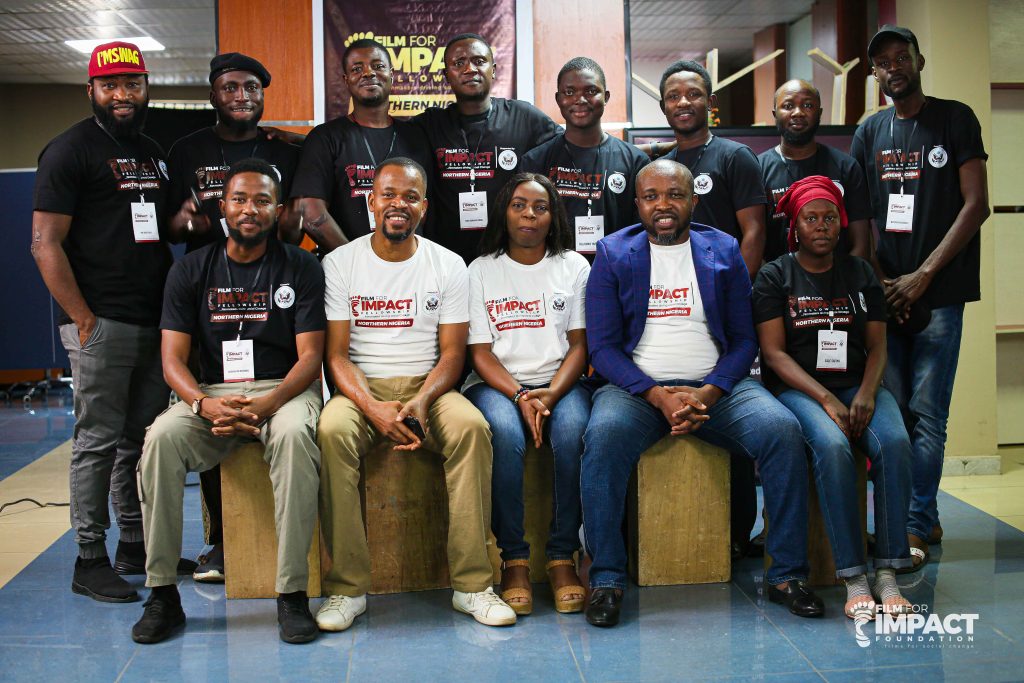 The program is proudly supported by the United States Embassy, advancing the Film for Impact
Foundation's efforts to empower filmmakers to promote religious tolerance and diversity in
Northern Nigeria through Films. The embassy recognizes the power of film as a tool for positive
change and is committed to supporting initiatives that use the medium to promote important
social and cultural issues.
Films For Impact Foundation is committed to using films to disrupt the status quo and deliver
positive change. The success of the Film for Impact Fellowship Northern Nigeria is a testament
to the foundation's mission, and the impact that film can have in promoting religious tolerance
and other social issues. The foundation is committed to continuing to support and empower
emerging filmmakers across Nigeria and Africa, who are committed to using films to drive social
change in their communities. The organization plans to collaborate with other partners to
organize similar training programs across regions and countries, to continue to create peaceful
and just societies across the world.
For more information about this program or the work we do at Films For Impact Foundation,
please visit our website at www.filmforimpact.org
Contact:
Email: filmforimpactfoundationng@gmail.com
Instagram: filmforimpactng
Facebook: Film For Impact Foundation