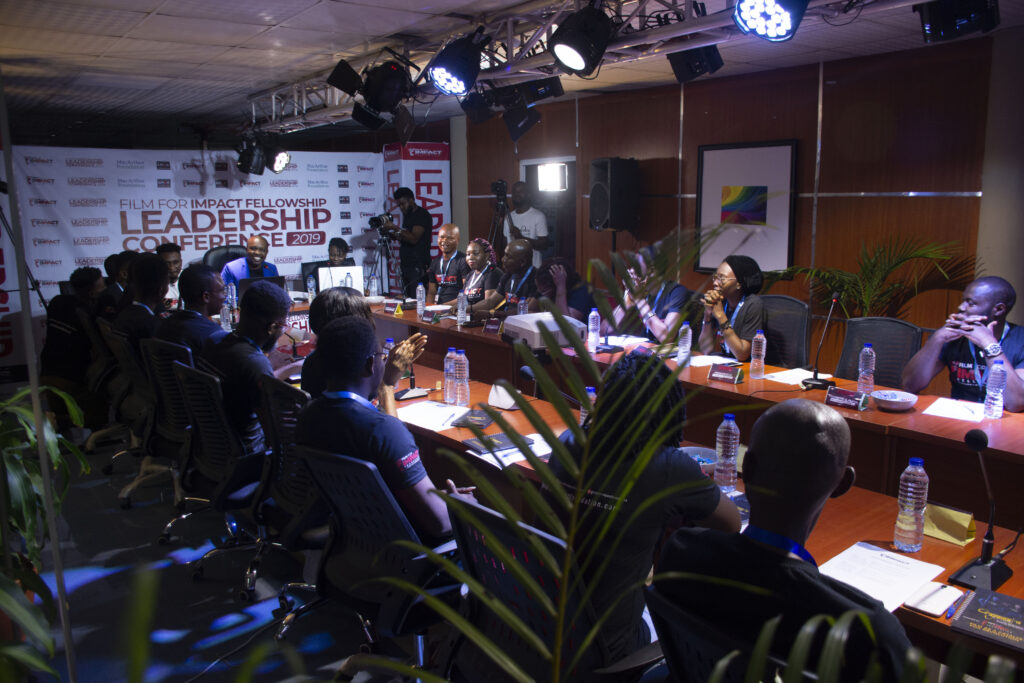 FILM FOR IMPACT FELLOWSHIP
Films For Impact Fellowship identifies, train, and mentor emerging filmmakers; scriptwriters, producers, cinematographers, directors, and editors, to produce and distribute short films, Feature films, documentaries, web series, television series, and other media contents, that will disrupt the status quo, tackle social issues, influence policies, and foster behavioural change in Nigeria and across the African continent. It convenes emerging digital storytellers from the 6 geopolitical zones in Nigeria and other African countries, to develop stories that shed light on the cultural, traditional, societal, and historical narratives that drives social injustices in the regions, and how to successfully combat it, to advance development.
Experience in a key aspect of filmmaking: Screenwriting, cinematography, directing, editing, producing.
Verifiable socially conscious films you have created and published (Showreel)
A Pitch Deck for a social impact film you are currently working on.
An active personal Channel (e.g) YouTube Account with your uploaded contents.
A passion and commitment to Social Change filmmaking.
Training and mentorship by professionals in the film industry
Capacity building for you and your organization in other aspects of influencing Behavioral Change through films.
Filming equipment support for your socially conscious film projects
Financial Support for small budget film projects (as available)
Grant Opportunities and support.
A community to expand your knowledge, network and extend your project and brand visibility